It's here!
It's here! London--the first of 13 episodes of Season Four.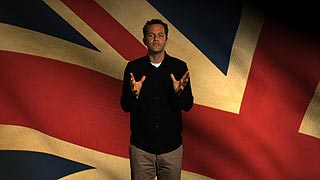 Join Ray Comfort and his faithful team as they travel across thirteen countries in just thirteen days, witnessing to individuals and preaching open-air to crowds in each country. In this 13-DVD series, you will be intrigued as you see members of the team being held by Italian police, as they preach outside the famed Notre Dame in beautiful Paris, and as an angry and drunken crowd becomes unruly when they hear the gospel in Belgium. Watch as the team witnesses to the lost at Germany's infamous Oktoberfest and in the bars of liberal Amsterdam. This unique and exciting adventure across the nations of Europe is hosted by Kirk Cameron.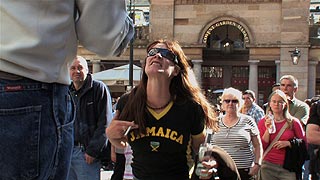 The journey begins in Charles Spurgeon's backyard: London. Not only was it the hometown of "The Prince of Preachers," but it was also the stomping ground of other great open-air preachers such as John Wesley and George Whitefield. The capital of England is soaked in history and is filled with colorful figures. In this exciting episode hosted by Kirk Cameron, you will meet "Caroline," a captivating character you won't easily forget.
Sneak Peek to London Episode
Note:
Season Four won't be airing on any networks until 2011.
The cost of the London DVD is only $7.50 (comes with "extras").


U.S. customers
click HERE
or call 1(800) 437-1893
Canadian customers
click HERE
or call 1(888)647-5953